We started the new year full of enthusiasm. Over the past few weeks we have added many new features and made adjustments to LesLinq! Below you will find an overview of the most important changes.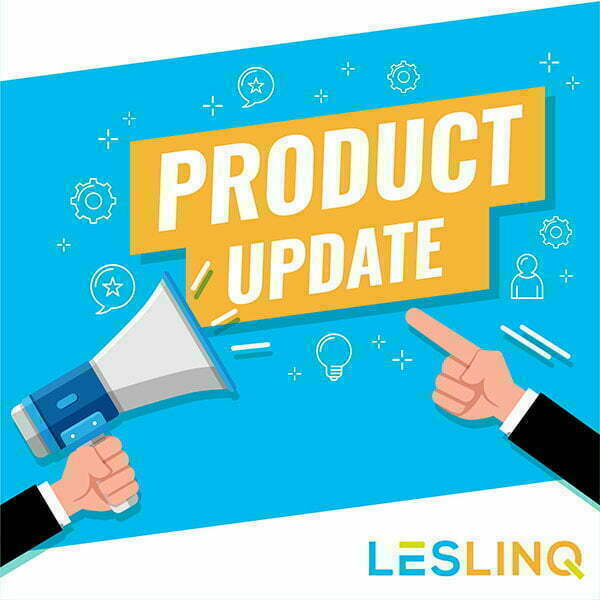 New features and functions in LesLinq
Collaborate on a project
The new Collaborate feature makes it easy to collaborate on a project. With the Collaborate button you share a project with another LesLinq user while retaining functionality, so that the other user can further edit the project. The shared project is added to the other user's Dashboard. The recipient will receive a notification by e-mail. You can only share the project with users that you have added to 'My Contacts'.
Add your own text and logo when sharing projects
When sharing a project, it is now possible to add your own text of up to 200 characters in the e-mail. You can also send your own logo. To add your own logo, go to 'My profile'. There you can upload a logo in the field 'Add Your Logo For Project Share'. Don't forget to save your profile! When you have set up the logo, it will be sent by default in the email to the user you share the project with.
Tab Users aangepast in 'My Contacts'
We have changed the title of the 'Users' tab to 'My Contacts'. This name more clearly indicates that this is the place to add contacts to share projects with. The content of this function has not changed.
Copy objects by group
It is now possible to group objects and copy them as a group, including the set animations, to other pages. This makes it easier to reuse certain elements.
Improved help function
The help function now points to a page with video tutorials and possibility to contact us via email
Suggestions for improvements? Let us know!
We are continuously working to improve and expand LesLinq. Do you have suggestions for improvements? Let us know! Send us an email or call Chris Hof on 0618 134 501. We'd love to hear from you.
Directly to LesLinq
Curious about the improvements? Want to get started right away with this great authoring tool? Click here to login to LesLinq.
Sign up for a non-binding LesLinq demo
Via an (online) demo, we explain in an hour how you can quickly and easily create your first LesLinq, how to import and adjust a PowerPoint file and much more. You can register via this link.