Succesfully deploy onboardings with LesLinq
View some examples of onboardings created with LesLinq:
Create powerful onboarding instructions with LesLinq
Make your onboarding an inspiring experience. Engage and inspire your new employees and help them to quickly feel at home in the new organization.
Preboarding
Introduce new employees to your organization's culture and values before they start working.
Onboarding
Make your new employees quickly feel at home in their new workplace and get to know the organization.
Day 1
Use the power of LesLinq to make a lasting first impression on Day 1.
Corporate training
Provide standardized soft-skills or safety training. Ensure consistency in the quality delivered.
Convince yourself of the benefits of LesLinq and get started.
Work super fast with video, audio, images and text
Develop different routes to navigate through the content
Easily add interactivity and animation to elements, like zoom and animate
Make interactive video part of your microlearning and combine it with other interactive elements
Build on the web. Deliver on smartphones, tablets, laptops, desktop or any device you wish for.
Build an engaging experience your new employees will love.
DESIGN & CREATE
Professional HTML5 content creation tool
Create sparkling animated microlearnings with our professional authoring tool. Embed videos, actions and animations. LesLinq is designed to created visual attractive content.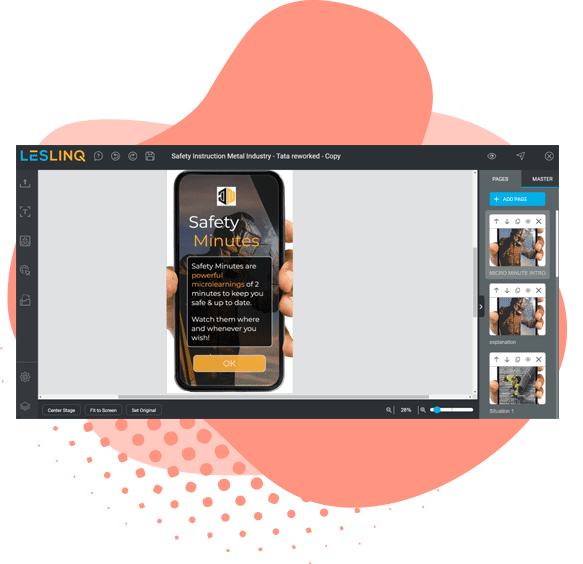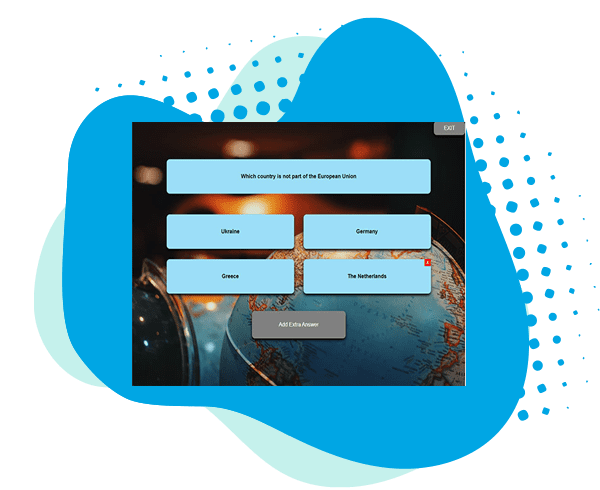 TESTING
Add compelling test questions
Test the learners knowledge by creating questions and quizzes and integrate them in your microlearning.
DISTRIBUTE
Bring training to your people, no matter where they are
Push your microlearnings to mobile via SMS or email. No need to install an app. The use of a unique web link makes logging in a redundant act for learners.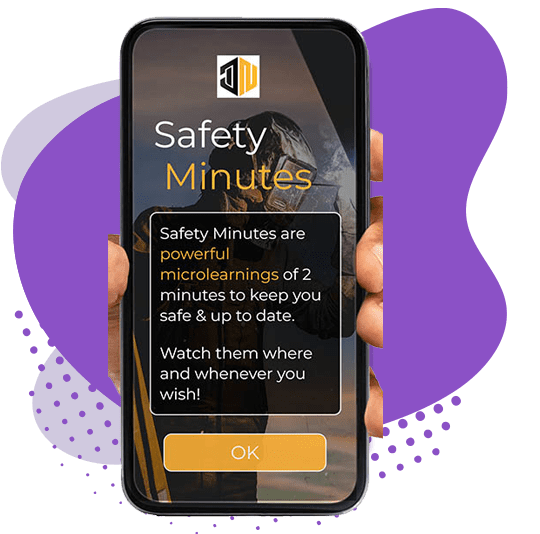 What kind of onboardings are you going to create in LesLinq?
Convince yourself of the benefits of LesLinq and get started.