Employee Onboarding: Interactive and Efficient
Streamline the integration of new employees into your organization while ensuring a smooth onboarding process.
LesLinq provides an ideal solution for crafting comprehensive onboarding instructions that facilitate a seamless transition for your newly hired individuals. No app is necessary. Progress and outcomes are systematically tracked within the LesLinq dashboard.
Make your onboarding an inspiring experience
Engage and inspire your new employees and help them to quickly feel at home in the new organization. Through LesLinq's onboarding procedures, you provide newcomers with the necessary insights into your organizational rules and practices. Ensure they are well-acquainted with your work environment. By utilizing LesLinq, you encourage effective knowledge retention and genuine engagement with the onboarding content, fostering a positive onboarding experience.
Efficiency and quantifiability at its finest
Onboarding procedures are conveniently communicated via SMS and/or email, even before the new employees step foot into your organization. Through comprehensive data collection, you gain valuable insights into each employee's progress and responses. You can even set a minimum threshold for successful completion and issue certificates based on their achievements.
LesLinq's target audience
LesLinq caters to all organizations and employee agencies committed to ensuring a successful onboarding experience. It addresses the need for conveying safety, health, and procedural information to new hires in an engaging and effective manner. For organizations seeking concrete evidence of their commitment to preparing employees for potential workplace challenges.
By leveraging LesLinq, you create onboarding instructions tailored to your organization's unique dynamics, all while adhering to your distinctive brand identity.
Send me a sample!
Curious to see what a LesLinq microlearning looks like in practice? Receive a free sample and experience the power of distribution via email and/or SMS.
Build an engaging onboarding experience your new employees will love
DESIGN AND CREATE
Craft compelling onboarding instructions with our professional HTML5 content creation tool
LesLinq empowers you with creative freedom, allowing you to combine text, images, videos, and interactive elements that reflect your brand. Embrace vibrant, animated microlearning modules!
TESTING
Infuse vitality with interactive test questions
Enhance onboarding by incorporating questions to assess understanding. Whether integrated within videos, spread across sections, or as final evaluations, LesLinq allows seamless question incorporation. Combine them with other interactive components for an immersive experience. Set a minimum passing score and reward participants with certificates.
DISTRIBUTION
Empower your team to access onboarding instructions anytime, anywhere
Disseminate onboarding instructions through SMS and/or email. Eliminate the need for app installations or logins. A single click on a unique weblink grants access to microlearning content. You can even send instructions in advance, streamlining the process efficiently.
DASHBOARD
Capture, monitor and analyze outcomes
LesLinq automatically stores data from each onboarding instruction in a secure database. This showcases your commitment to informing employees about vital procedures and guidelines. Gain insights by reviewing individual progress on the dashboard, ensuring adherence to legal standards.
Elevate Onboarding Experience Effectively
Opt for modern training methods that captivate and effectively convey essential information. Enhance your employee onboarding with LesLinq and ensure new hires quickly acclimate to your organization. Interested in exploring how it functions? Request a demo today!
The benefits at a glance:
The Outcome?
Onboarding instructions that are genuinely absorbed and retained. Showcase your proactive approach to facilitating smooth transitions for new hires. With LesLinq, you positively influence the onboarding experience!
Succesfully deploy onboardings with LesLinq
View some examples of onboardings created with LesLinq
Is LesLinq right for you? Let's find out!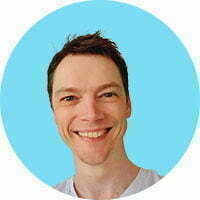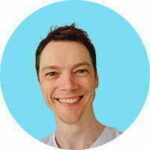 Hi, I'm Chris Hof. I'd be happy to give you a LesLinq tour, without any obligation. Let's dive into your microlearning wishes  and see if LesLinq is the right solution for you.  Schedule an appointment directly through Calendly or let us know below how we can reach you.
Send me a sample microlearning!
Curious to see what a LesLinq microlearning looks like in practice? Receive a free sample and experience the power of distribution via email and/or SMS. Interested? Call Chris at
+31 682 077 845