Elevate visitor safety consciousness with comprehensive gate procedures
LesLinq presents the perfect solution for crafting gate instructions that genuinely enhance safety awareness. Dispatch the interactive gate procedures ahead of time via SMS or email, saving valuable time. No need for an app. Progress and outcomes are meticulously logged in the LesLinq dashboard.
What Makes LesLinq Stand Out?
No login or app installation required
Shareable via SMS or email
Capturing data for compliance
Compatibility across all devices
100% freedom in layout
Create sparkling animated microlearning
Test the learners knowledge
No login or app installation required
Monitor and analyze the results in our LMS
Create awareness among visitors and new employees regarding safety within your organization
Your commitment to safety is evident. Hence, specific protocols govern entry and task execution within your company premises. Through gate procedures, entry instructions or entry guidelines, you enlighten visitors, suppliers, contractors, and temporary personnel about the established rules on your site. Do you aspire to solidify this knowledge and foster genuine safety mindfulness among visitors? Opt for LesLinq to devise these gate procedures. LesLinq's instructions boast an appealing layout and engaging content, facilitating improved information absorption. This positively impacts safety!
Efficiency and quantifiability at its finest
Gate procedures are effortlessly relayed through SMS and/or email. This proactive approach can occur well before your visitors arrive at the gate, streamlining the process. With comprehensive data capture, you gain insights into each visitor's completion status and their responses to inquiries. You can even set a minimum passing threshold and issue certificates based on achieved scores.
LesLinq's target audience
LesLinq suits companies dedicated to prioritizing safety. It caters to those aiming to cultivate a profound understanding of potential safety, health, and environmental risks among their visitors and staff. For companies seeking tangible proof of informing employees and visitors about plausible hazards in the workplace and the appropriate handling procedures.
Utilizing LesLinq enables you to devise entry instructions impeccably tailored to your organization's unique circumstances, all while adhering to your distinct brand identity.
Send me a sample!
Curious to see what a LesLinq microlearning looks like in practice? Receive a free sample and experience the power of distribution via email and/or SMS.
LesLinq: A Comprehensive Solution for Gate Instructions
DESIGN AND CREATE
Craft compelling gate instructions with our professional HTML5 content creation tool
LesLinq empowers you with complete design freedom. Combine text, images, videos, and interactive elements to shape an engaging learning experience, all aligned with your brand. Say farewell to mundane training sessions and embrace vibrant, animated microlearning modules!
TESTING
Infuse vitality with interactive test questions
Elevate your gate instructions by integrating knowledge-testing questions. Whether woven within videos, spread across sections, or as concluding assessments, you can seamlessly add questions using LesLinq. Fuse them with other interactive components for an immersive experience. Set the minimum passing score and reward participants with certificates.
DISTRIBUTION
Empower your team to access gate instructions anytime, anywhere
Deliver gate instructions through SMS and/or email. No app installations or logins needed for visitors. A single click on a unique weblink opens up the microlearning content. You can even send instructions in advance, streamlining the process efficiently.
DASHBOARD
Capture, track, and analyze outcomes
LesLinq automatically records data from each gate instruction in a secure database. Demonstrate your commitment to informing visitors about vital safety protocols. Gain insights by reviewing results per visitor on the dashboard, ensuring adherence to legal standards.
Elevate Safety Awareness in a Fun Way
Opt for contemporary training methods that captivate and ensure effective comprehension of the material. Enhance your gate instruction with LesLinq and raise safety awareness among your visitors. Curious about how it works? Request a demo today!
The benefits at a glance:
The Outcome?
Gate instructions that are truly viewed and remembered. As a company, you can demonstrate an active safety program. With LesLinq, you impact safety!
Some examples of safety instructions created in LesLinq:
Is LesLinq right for you? Let's find out!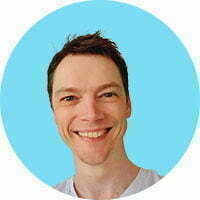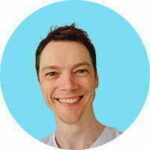 Hi, I'm Chris Hof. I'd be happy to give you a LesLinq tour, without any obligation. Let's dive into your microlearning wishes  and see if LesLinq is the right solution for you.
Send me a sample microlearning!
Curious to see what a LesLinq microlearning looks like in practice? Receive a free sample and experience the power of distribution via email and/or SMS.