Easily create interactive marketing and sales collateral
View some examples how you can use LesLinq effectively in your marketing and sales strategy.
Grow your business, bring in new customers and keep them committed
There are many ways to use LesLinq effectively for sales and marketing. We list a few:
interactive presentations
interactive promo videos
Video Sales Letters (VSL)
animated flyers
how to guides
interactive product instructions
interactive video tutorials
FAQs and troubleshooting guides
interactive infographics
and more
Lead generation
Draw the attention of new customers with distinctive video sales letters, promovideos, interactive presentations or animated flyers.
After sales
Educate customers and partners with interactive engaging video tutorials and how-to guides that explain a product or service.
Customer loyalty
Stay top of mind with bite-sized tips or micro-courses that teach your customers how to use your products or services.
Customer support
Create interactive infographics, FAQs or troubleshooting guides that explain concepts in an easy-to-understand way. 
Convince yourself of the benefits of LesLinq and get started.
Transfer information in a short and powerful way
Work super fast with video, audio, images and text
Develop different routes to navigate through the content
Easily add interactivity and animation to elements, like zoom and animate
Make interactive video part of your microlearning and combine it with other interactive elements
Build on the web. Deliver it on smartphones, tablets, laptops, desktop or any device you wish for.
Powerful tool to make engaging content for marketing and sales
Successful marketers know how important and powerful it is to use microlearning and interactive video in your marketing mix. LesLinq allows you to create sparkling content that improves engagement, sales results AND customer enjoyment. 
DESIGN & CREATE
Professional HTML5 content creation tool
Create sparkling animated microlearnings with our professional authoring tool. Embed videos, actions and animations. LesLinq is designed to created visual attractive content.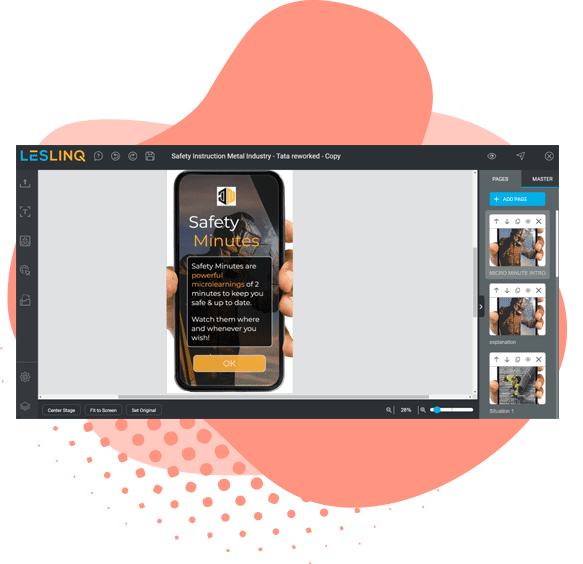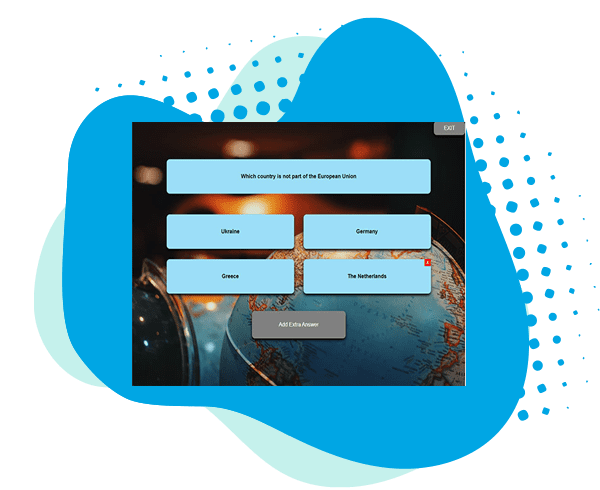 TESTING
Add compelling test questions
Test the learners knowledge by creating questions and quizzes and integrate them in your microlearning.
DISTRIBUTE
Bring training to your people, no matter where they are
Push your microlearnings to mobile via SMS or email. No need to install an app. The use of a unique web link makes logging in a redundant act for learners.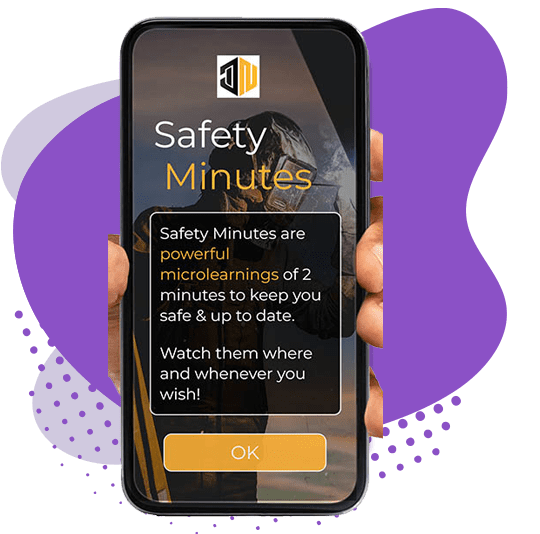 Is LesLinq right for you? Let's find out!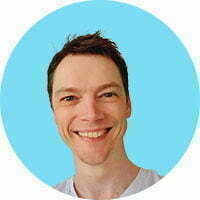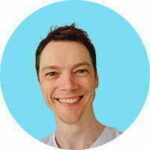 Hi, I'm Chris Hof. I'd be happy to give you a LesLinq tour, without any obligation. Let's dive into your microlearning wishes  and see if LesLinq is the right solution for you.  Schedule an appointment directly through Calendly or let us know below how we can reach you.
Send me a sample microlearning!
Curious to see what a LesLinq microlearning looks like in practice? Receive a free sample and experience the power of distribution via email and/or SMS. Interested? Call Chris at
+31 682 077 845