Powerful microlearning platform
Bring bite-sized training to your people. Wherever they are.
EFFECTIVE MICROLEARNING
Knowledge that sticks
In today's fast-paced world, capturing and maintaining attention has become more challenging than ever. That's why we've developed LesLinq—a cutting-edge microlearning solution that makes learning accessible, enjoyable, and highly effective.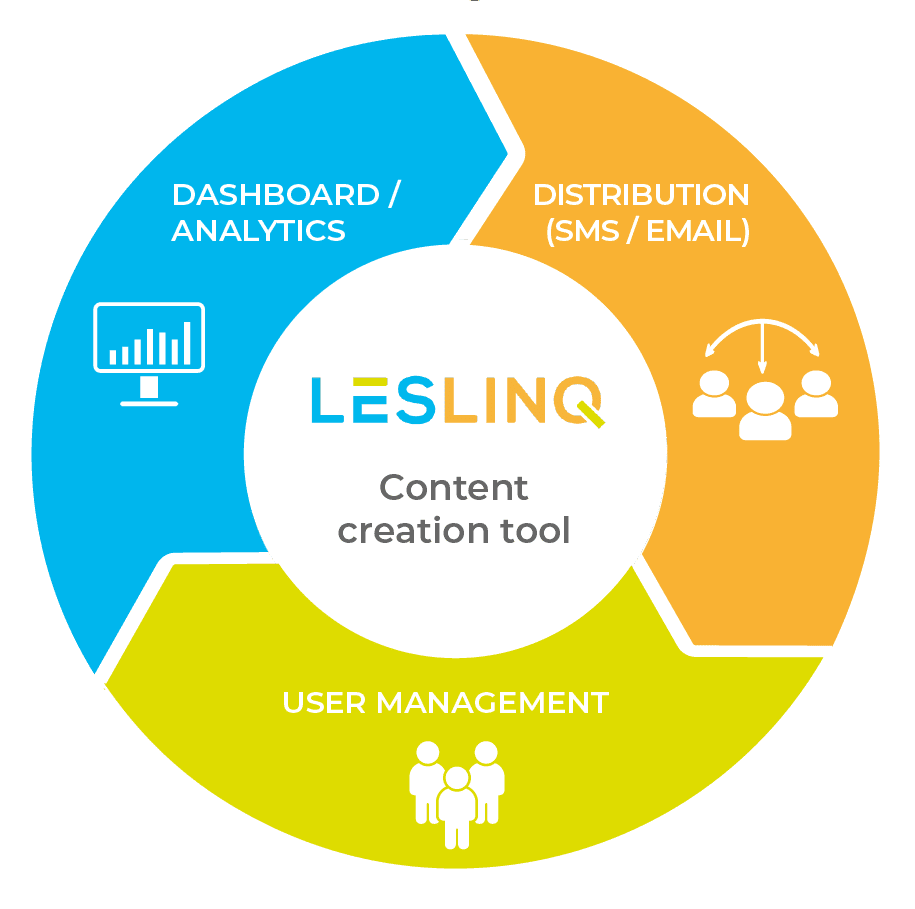 DESIGN AND CREATE
Professional HTML5 content creation tool
With LesLinq, we've revolutionized the way you deliver microlearning content. Our professional HTML5 authoring tool allows you to effortlessly create visually stunning microlearning experiences. Combine captivating text, eye-catching images, captivating videos, and interactive questions to bring your content to life. Say goodbye to boring training sessions and hello to dynamic, animated microlearning modules!
TESTING
Add compelling test questions
Seamlessly add questions throughout your microlearning content to test the learners knowledge. Whether within videos, dispersed sections, or as end assessments, the Question Module offers extensive styling capabilities, allowing you the freedom to align it with your unique branding.
DISTRIBUTE
Bring training to your people, no matter where they are
Our microlearnings can be effortlessly distributed via SMS, email URL or QR-code, making it a breeze to reach employees across different locations. No need for additional apps or complicated logins. With LesLinq, your team can access the content with just a single click using a unique weblink. We've removed all barriers to make learning effortless and seamless.
DASHBOARD
Register, monitor and analyze the results
LesLinq automatically saves the data results of each microlearning in a secure database. Gain valuable insights and unlock the full potential of your organization. Easily access and demonstrate that you've informed your employees and visitors about essential safety protocols. With LesLinq, achieving your organizational goals and meeting legal requirements has never been easier.
Elevate your learning experience
Settle for modern training methods that captivate and engage. Elevate your learning experience with LesLinq and empower your team with knowledge that sticks. Try LesLinq today and discover a new world of exciting, interactive microlearning!
Convince yourself of the benefits of LesLinq and plan your demo.
Is LesLinq right for you? Let's find out!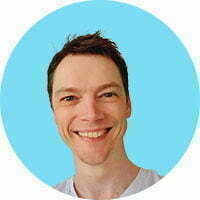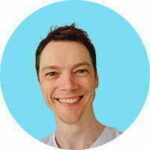 Hi, I'm Chris Hof. I'd be happy to give you a LesLinq tour, without any obligation. Let's dive into your microlearning wishes  and see if LesLinq is the right solution for you.  Schedule an appointment directly through Calendly or let us know below how we can reach you.
Send me a sample microlearning!
Curious to see what a LesLinq microlearning looks like in practice? Receive a free sample and experience the power of distribution via email and/or SMS. Interested? Call Chris at
+31 682 077 845