Easily create interactive safety instructions
Provide your staff with the key knowledge and skills they need to carry out their jobs safely. With LesLinq, you create and send interactive microlearnings that you distribute via SMS, e-mail, web or QR code. No app required.
Some examples of safety instructions created in LesLinq:
Increase the effectiveness of your safety training by making it interactive, engaging and relevant.
LesLinq is a powerful tool for training employees in the field and ensuring that their safety knowledge is and remains aligned with company goals and core values.
Digital Toolboxes
As a company, you are required to instruct your employees (including subcontractors and temporary workers) about the dangers at work. A Toolbox meeting is a good instrument for this. A toolbox meeting is a short consultation to make employees aware of safety at work.
Mobile access, anytime, anywhere
Are your employees on the road a lot or do you not want to interrupt their work? With LesLinq you create safety instructions, Standard Operating Procedures or Digital Toolboxes that:
are mobile accessible
are interactive
save time
are effective
are independent of time and place
secure knowledge to the maximum
increase safety awareness
retain attention
are fun
The result?
A high uptake and instructions that stick. As a company, you can demonstrate that you are running an active safety program. With LesLinq you really influence safety!
Send me a sample!
Curious to see what a LesLinq microlearning looks like in practice? Receive a free sample and experience the power of distribution via email and/or SMS.
Powerful tool to make engaging safety instructions
Successful safety managers know how important and powerful it is to make safety instructions and Standard Operating Procedures (SOP) accessible in an engaging way. LesLinq allows you to create safety instructions that reach everyone in the field, effectively get the attention they deserve AND are fun.
DESIGN AND CREATE
Professional HTML5 content creation tool
Create sparkling animated microlearnings with our professional authoring tool. Embed videos, actions and animations. LesLinq is designed to created visual attractive content.
TESTING
Add compelling test questions
Test the learners knowledge by creating questions and quizzes and integrate them in your microlearning.
DISTRIBUTE
Bring training to your people, no matter where they are
Push your microlearnings to mobile via SMS or email. No need to install an app. The use of a unique web link makes logging in a redundant act for learners.
Is LesLinq right for you? Let's find out!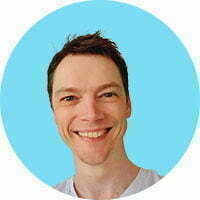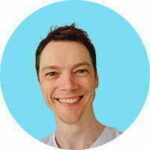 Hi, I'm Chris Hof. I'd be happy to give you a LesLinq tour, without any obligation. Let's dive into your microlearning wishes  and see if LesLinq is the right solution for you.  Schedule an appointment directly through Calendly or let us know below how we can reach you.
Send me a sample microlearning!
Curious to see what a LesLinq microlearning looks like in practice? Receive a free sample and experience the power of distribution via email and/or SMS. Interested? Call Chris at
+31 682 077 845