Easily create interactive safety instructions
Provide your staff with the key knowledge and skills they need to carry out their jobs safely. Share the instruction via a weblink. No app needed.
Some examples of safety instructions created in LesLinq:
Increase the effectiveness of your safety training by making it interactive, engaging and relevant.
For Safety Health & Environment (SHE) managers it is proving difficult to get employees to do eLearnings and safety instructions after a hard day's work on the train, bus, at the plant or in the DC.
LesLinq easily solves this problem for you. The online tool allows you to create Safety Instructions that are:
mobile accessible
interactive
fun
The result?
A high uptake and instructions that stick. With LesLinq you really influence safety!
Provide your workforce in the field with clear, easy-to-use safety instructions
Getting started is easy
We make a LesLinq mobile template for you. This allows you to deploy short safety instructions and test questions.
We send an SMS containing a link (LesLinq). This link opens on every mobile browser. A recipient does not have to install, download or do anything proactive: the LesLinq does everything for the user.
You test usage and duration for each participant and track progress. Didn't the participant do anything? Easily send a reminder via SMS and email.
Can I get started quickly?
Sure, setting up and setting up a LesLinq Template and your account takes a week at most. After that, you're up and running.
What about the costs?
The cost structure is simple and straightforward: you pay for the license per month, the one-time setup fee and then for usage (the distribution fee). These distribution costs depend on the number of users you send per instruction. Clear and straightforward.
Powerful tool to make engaging safety instructions
Successful safety managers know how important and powerful it is to make safety instructions and Standard Operating Procedures (SOP) accessible in an engaging way. LesLinq allows you to create safety instructions that reach everyone in the field, effectively get the attention they deserve AND are fun.
DESIGN
Easily create
Thanks to the user-friendly user interface and the integrated drag-and-drop feature, you can quickly create great  microlearnings, onboardings or interactive videos.
Freedom in design
The open canvas gives you 100% freedom in design. You are not bound to templates.  You can completely determine the look and feel of your learning bites.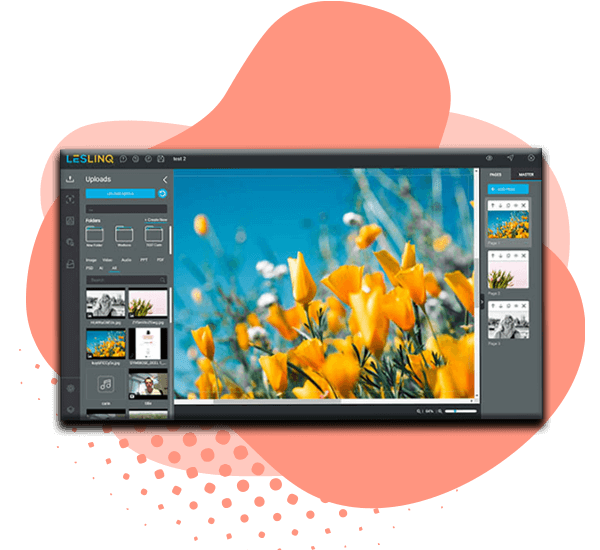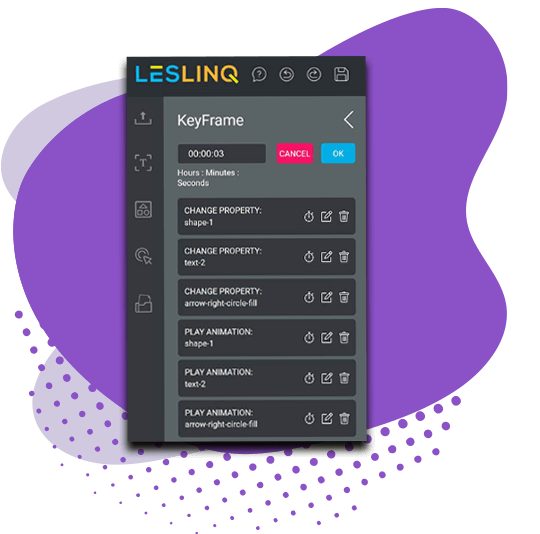 EDIT
Make interactive
Quickly animate content and make it interactive. 
Reusable content
All the interactive content you create can be reused thanks to the 'Interactive Sets' functionality.
Collaborate
Share your content with other people in your team and work together on a project.
DISTRIBUTE
No app needed
Share your eLearning bites via a weblink. No need to install an app for this. Bring training to your people, no matter where they are.
Integrate with any existing platform
LesLinq is open and platform-independent. Download HTML5 files or integrate LesLinq with other systems.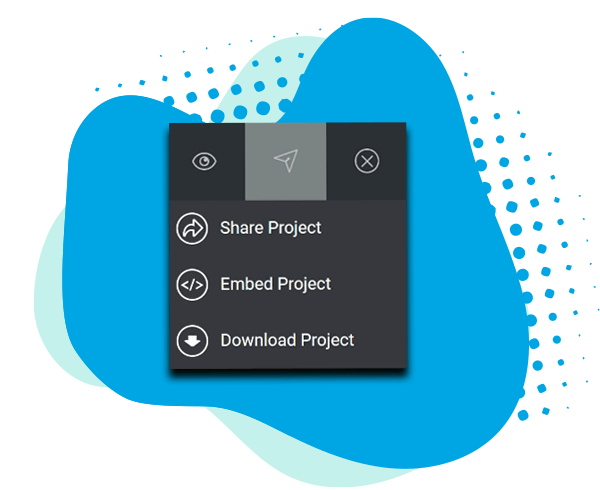 What safety instruction or SOP will you create in LesLinq?
Convince yourself of the benefits of LesLinq and get started now.