Pricing LesLinq platform per month
The HTML5 Content Creation Tool is the foundation of the LesLinq platform. Here, you create visually appealing microlearnings and e-learnings. Combine text, images, videos, and questions into an engaging learning experience, fully customized to your brand. The result? Engaging microlearnings and e-learnings that are enjoyable to complete!
> Prijs basislicentie LesLinq platform: € 350,- per maand.
> Extra gebruiker: € 99,- per maand.
Individual Components
It is possible to expand the basic license with individual components, so the platform can be fully customized to your needs. The following functionality can be added to the LesLinq platform as desired.
Question module: € 50,-
With the LesLinq Question Module, you can add multiple-choice questions to your
microlearning. This can be in a video, spread throughout your microlearning, as a pop-up, or as a test at the end. The Question Module offers extensive styling options so that you can customize it to your unique corporate style. The possibilities within the question module are versatile. For example, you can assign more or fewer points to a question and set a minimum scoring percentage. Not only do you test with questions whether the subject matter is actually understood, but you can also add the questions to follow-up microlearnings to refresh longterm memory on a specific topic.
> Pricing Question module:  € 50,- per month
Certification: € 50,-
Reward the employee with a certificate when a minimum scoring percentage is achieved. The Certification module is an addition to the Question Module. Certificates (designs) are pre-set but can also be fully customized to your liking.
> Prijs Certification module: € 50,- per month
SMS / Email: € 50,-
This activates the option to share microlearnings via SMS and/or email. This makes it easy to reach employees at different locations. Here, as many barriers as possible are removed. Users do not need to install software or an app, and they do not need to log in. Users also do not need to remember or create passwords. SMS and email texts are pre-set but can always be customized to your liking.
> Pricing SMS/Email module: € 50,- per month
Customize SMS sender name: € 50,-
By default, SMS messages are sent with LesLinq as the sender. Would you prefer to send SMS messages from your own company name? If desired, you can personalize the sender's name with a name of up to 12 characters.
> Pricing Customize SMS sender name: € 50,- per month
Reporting: € 50,-
Do you want insight into the results? With the reporting module, the data results of each microlearning are stored in a secure database. Not only can you easily track progress per employee or team in the dashboard, but you can also demonstrate that you have informed employees or visitors about essential safety protocols. Data collection of users begins when they are invited to participate in microlearning via SMS or email. From that moment on, a wealth of user data is collected, enabling valuable insights into the learning process and facilitating targeted improvements.
> Pricing Reporting module: € 50,- per month
Extra hosting: € 39,- per GB
Hosting up to 1 gigabyte is included in the basic subscription. If this is not sufficient, we will arrange additional server space.
> Pricing Extra hosting: € 39,- per GB, on a as-needed base
Other services: from € 80,- per hour
Of course, we are happy to help you realize your e-learnings. You can use us for custom
development, integration with other systems, or as additional support in the production of elearnings. Rates for these services range from € 125,- per hour for product support and assistance with setting up the LesLinq account to € 80,- per hour for development.
> Pricing € 80,- to € 125,- per hour
Get to Know LesLinq for Free
Do you want to get to know the LesLinq platform? We would be happy to provide you with 2 months of free access to the HTML5 Content Creation Tool. Interested? Let us know!
Is LesLinq right for you? Let's find out!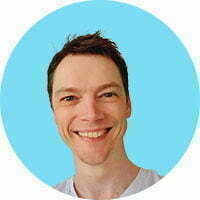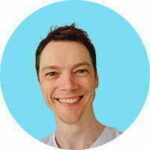 Hi, I'm Chris Hof. I'd be happy to give you a LesLinq tour, without any obligation. Let's dive into your microlearning wishes  and see if LesLinq is the right solution for you.  Schedule an appointment directly through Calendly or let us know below how we can reach you.
Send me a sample microlearning!
Curious to see what a LesLinq microlearning looks like in practice? Receive a free sample and experience the power of distribution via email and/or SMS. Interested? Call Chris at
+31 682 077 845