Easily create interactive (YouTube) videos with LesLinq
View some examples of Interactive videos created with LesLinq:
Build engaging interactive (YouTube) videos your viewers will love
Hold the attention
People have short attention spans. Immerse the viewer in the content that is being presented.
Personalized experience
Allow viewers to control what to do next. Enable a personalized learning experience.
Consistent experience
Provide a consistent, powerful experience, regardless location or device
Engage your audience
Instead of passively watching a video, offer your audience a dynamic experience that's engaging and relevant
Convince yourself of the benefits of LesLinq and create an account.
Work super fast with (many) video files
Create endless layers over (playing) videos
Zoom and animate in a (playing) video
Build on the web. Deliver it on smartphones, tablets, laptops, desktop or any device you wish for.
Powerful tool for creating interactive (YouTube) videos
DESIGN
Easily create
Thanks to the user-friendly user interface and the integrated drag-and-drop feature, you can quickly create great  microlearnings, onboardings or interactive videos.
Freedom in design
The open canvas gives you 100% freedom in design. You are not bound to templates.  You can completely determine the look and feel of your learning bites.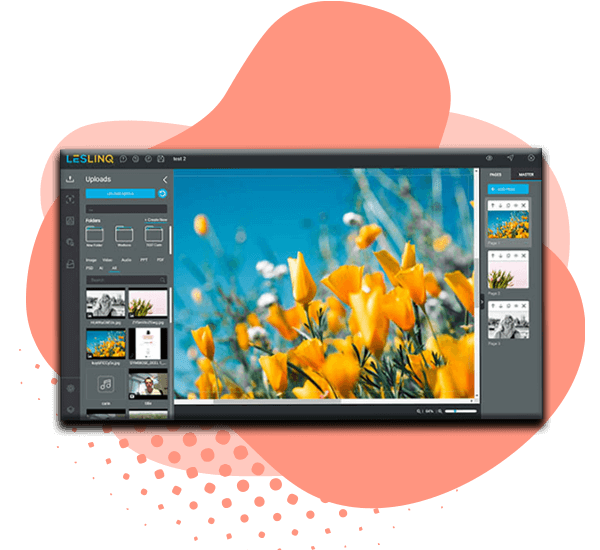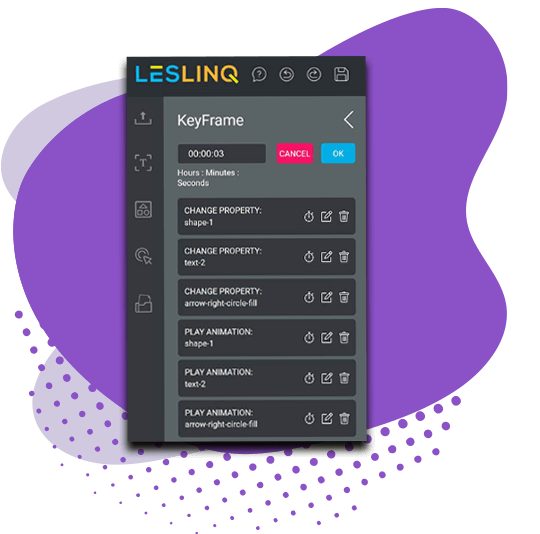 EDIT
Make interactive
Quickly animate content and make it interactive. 
Reusable content
All the interactive content you create can be reused thanks to the 'Interactive Sets' functionality.
Collaborate
Share your content with other people in your team and work together on a project.
DISTRIBUTE
No app needed
Share your eLearning bites via a weblink. No need to install an app for this. Bring training to your people, no matter where they are.
Integrate with any existing platform
LesLinq is open and platform-independent. Download HTML5 files or integrate LesLinq with other systems.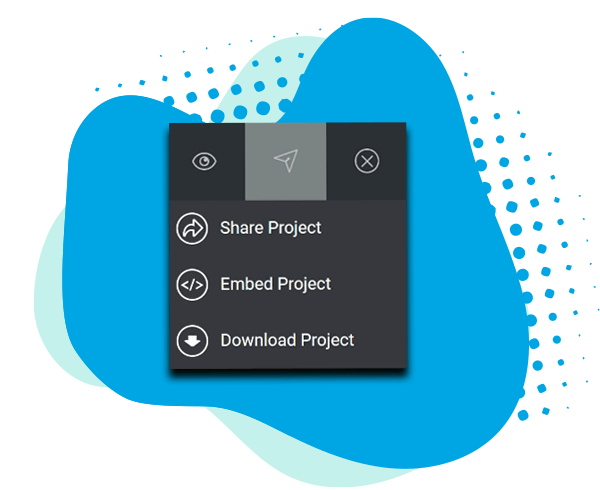 What kind of interactive videos are you going to create in LesLinq?
Convince yourself of the benefits of LesLinq and create a free account. No credit card needed.