"It is especially great that we can incorporate videos into the LesLinq projects."
"Students don't read anymore. So you have to put interactive elements into your teaching materials. That can be done very well with LesLinq. It is especially great that we can incorporate videos into the LesLinq projects. Many elementary school have no access to YouTube.
Another big advantage is that a project created in LesLinq always works and works the same everywhere. This is very different from working with PowerPoint or Google Slides, for example. The certainty that videos always work everywhere is also very nice.
In addition, it is nice that LesLinq is not too big and complicated. Many systems have an LMS linked to it, which makes it very bulky. The nice thing about LesLinq is that it is not too extensive. You have to take the time to get to know the system in the beginning, but once you do, it works very well. LesLinq is ideal for people who need to create a lot of teaching materials. It combines the power of online with the power of a presentation tool."
"We are very satisfied"
"We use LesLinq to create microlearnings and are very excited about the ease of use and the extensive features. Not only about the tool, but also about the service. The people at LesLinq are very helpful and the lines of communication are very short. In short, we are very satisfied!"
"LesLinq 2.0 is even more powerful and faster and makes developing e-learning content easier"
We have been developing with LesLinq for some of our clients – such as ThiemeMeulenhoff – for some time and were already very happy with LesLinq's capabilities. This new version is even more powerful and faster and makes developing e-learning content easier. We are very happy with it and so are our clients!
"Already within 1 hour I made my first asset without any prior knowledge"
During a 3-month pilot, several Content Developers Image of ThiemeMeulenhoff experimented fully with LesLinq. This involved answering 2 main questions:
Does LesLinq quickly provide us with good and content-rich interactive assets that we can use immediately?
Can we implement this technically well?
During the pilot phase, assets were created for biology (10forBiology), physics (Newton), MIXED vmbo beroepsgericht and history (Feniks). LesLinq met both expectations well. At the first test, I already managed to complete my first asset within 1 hour, with no prior knowledge. That's how logical LesLinq is!
In history, it turns out that interpreting sources is difficult for many students in practice. As a test, we made a painting interactive in LesLinq in a very nice way. We showed this to a number of teachers. That was a hit. They were also very enthusiastic.
We see that interactive assets have added value. For us it is important that students become more interested in the subject by clicking and retrieving information themselves. LesLinq gives us the opportunity to make gains in creating interactive assets. Assets can be created well and quickly and LesLinq offers many possibilities. Teachers are very enthusiastic. The technical implementation also went well. There were no more barriers for us to get started with LesLinq.
"What you see is what you get"
I use LesLinq to create lessons and instructions for our employees at AB Midden Nederland. For example, we created an e-learning about discrimination. During the lesson you are guided through different steps with videos, images, text and quiz questions with feedback.
LesLinq is pleasant to work with. It works easily with drag and drop and what you see is what you get. What I also like is that even after sending the link, modifications are still taken into account. So everyone always gets to see the latest version. That's really a plus. And also important for us: we can see if the LesLinq is open.
I get good feedback from colleagues on the lessons in leslinq, they find it interesting and can keep their attention well! I definitely plan to make more with LesLinq.
"A handy and valuable tool"
With my team, I provide guidance on e-learning projects: technology, didactics, interaction and "just cool" online modules. Ideally, I relieve organizations in building these modules. I had been looking for some time for the right 'tool' to make our digital modules accessible. We were already working with Procademy as an LMS and are now using Leslinq as an authoring tool.
LesLinq immediately proved its added value. With LesLinq, my trainees can now create interactive presentations, learning materials and modules themselves and add fancy content to their e-learnings. LesLinq contains many functionalities and is easy to use. In short, a handy and valuable tool!
Is LesLinq right for you? Let's find out!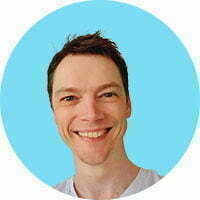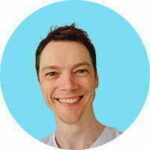 Hi, I'm Chris Hof. I'd be happy to give you a LesLinq tour, without any obligation. Let's dive into your microlearning wishes  and see if LesLinq is the right solution for you.
Send me a sample microlearning!
Curious to see what a LesLinq microlearning looks like in practice? Receive a free sample and experience the power of distribution via email and/or SMS.