With LesLinq you can easily create an interactive lesson, animation or interactive video and put it in aNewSpring. In this article, we'll show you how this works. Curious about what you can make with LesLinq? View some examples here.
Curious about what you can make with LesLinq? View some examples here. Note: to create a link you need a 'Create & Share' account. Read more about the packages here.
Create project in LesLinq
Log in to LesLinq and create a new project in the dashboard via the 'New Project' button. New user? First create an account.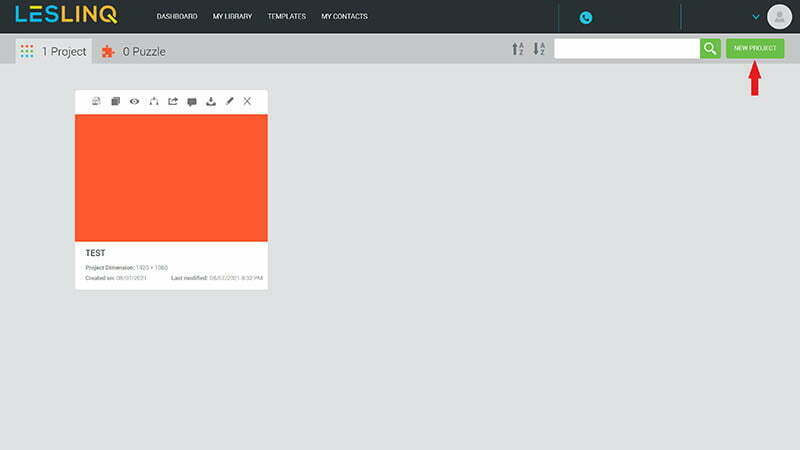 Give the project a name and add a project image (if desired).
Edit Project
In the open canvas of LesLinq you can add text, images, buttons, shapes, video and audio as desired. In addition to standard image formats, you can also import Powerpoint, PDF, PSD and Illustrator files into LesLinq. It is also possible to record your own audio and video in LesLinq. The tool is also linked to the Unsplash image bank, so that in addition to your own material, you also have a wide choice of external image material.
Add Interactivity
Through 'actions' it is possible to make every page and every element in the canvas interactive. As a user, this gives you a lot of options to create an interactive lesson, video or animation. You can reuse almost anything you make. Last but not least, LesLinq has a 'collaborate' function to collaborate on a project. More information about how to use LesLinq can be found in the tutorialsand on our FAQ page.
Export project as iFrame
Ready to edit your project? Click on the 'Share' button at the top right and select the option 'Embed in iFrame'.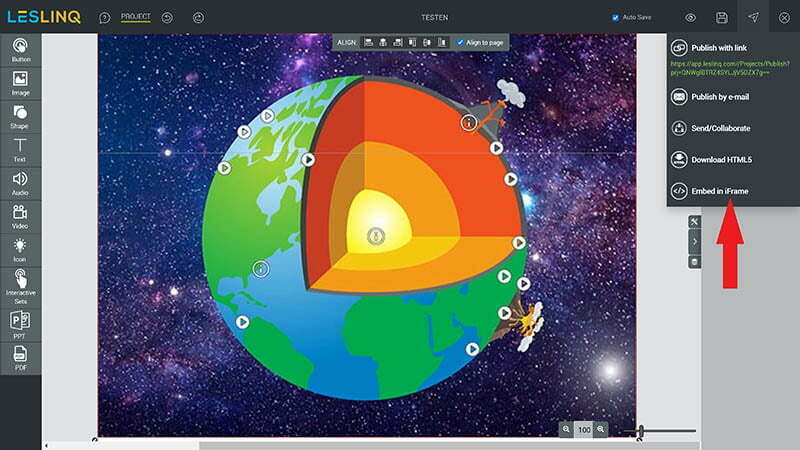 A popup with the URL of your LesLinq creation will now open.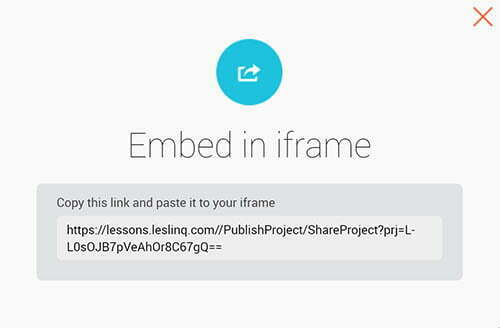 Copy the iFrame link.
Now go to aNewSpring. then select the desired content type: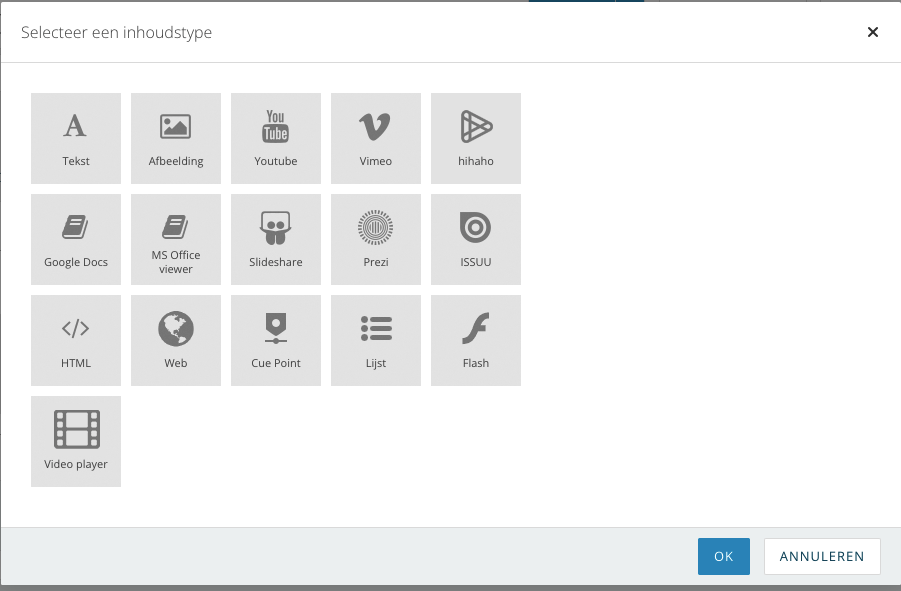 Then choose 'Web'

In the 'URL' box, paste the iFrame link you just copied into LesLinq. Click OK. Your LesLinq creation is now linked to aNewSpring. It's that simple!
To properly display the content without black bars, you can adjust the format of your LesLinq project to the settings in Anewspring (16:9 or 4:3). You can see how to do that in this tutorial:
Questions about linking a LesLinq project to aNewSpring?
Contact Chris Hof by e-mailor call 0682 077 845. Ready to start creating your project in LesLinq? Click here to login to LesLinq.