Easily create your microlearning in LesLinq
View some examples of microlearnings created with LesLinq.
Transfer knowledge in a powerful way
Quickly create microlearnings that transfer knowledge or skills in a short and powerful way. The solution for good learning efficiency.
Deliver engaging content in bite sized modules
Short, interactive formats better engage learners and encourage ongoing use.
Improve knowledge retention
Splitting content into small pieces helps to improve knowledge retention.
Make an impact on users
Use the power of microlearning to make an impact on users.
Reduce training time
Standardize your trainings and ensure consistency in the quality delivered.
Convince yourself of the benefits of LesLinq and get started.
Transfer knowledge in a short and powerful way
Work super fast with video, audio, images and text
Develop different routes to navigate through the content
Easily add interactivity and animation to elements, like zoom and animate
Make interactive video part of your microlearning and combine it with other interactive elements
Build on the web. Deliver it on smartphones, tablets, laptops, desktop or any device you wish for.
Powerful tool to create your microlearning
Some call it learning snacks, bites or nuggets. Others talks about learning chunks, mini elearnings or bite-sized learnings. We call it microlearning. All with the same meaning: short, powerful instructions to transfer knowledge or skills.
LesLinq is the tool for creating interactive microlearnings.
DESIGN
Easily create
Thanks to the user-friendly user interface and the integrated drag-and-drop feature, you can quickly create great  microlearnings, onboardings or interactive videos.
Freedom in design
The open canvas gives you 100% freedom in design. You are not bound to templates.  You can completely determine the look and feel of your learning bites.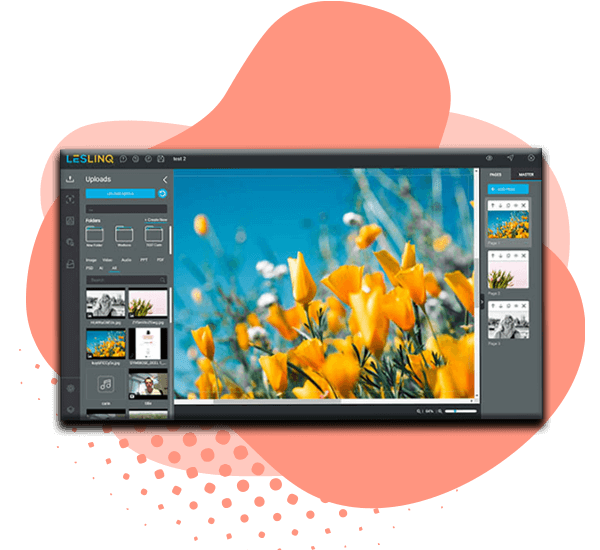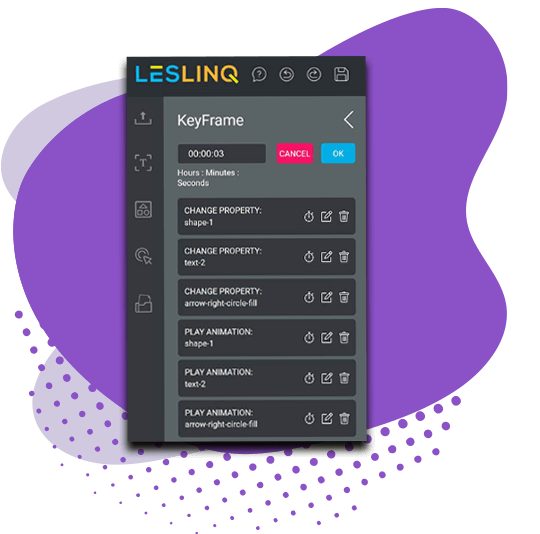 EDIT
Make interactive
Quickly animate content and make it interactive. 
Reusable content
All the interactive content you create can be reused thanks to the 'Interactive Sets' functionality.
Collaborate
Share your content with other people in your team and work together on a project.
DISTRIBUTE
No app needed
Share your eLearning bites via a weblink. No need to install an app for this. Bring training to your people, no matter where they are.
Integrate with any existing platform
LesLinq is open and platform-independent. Download HTML5 files or integrate LesLinq with other systems.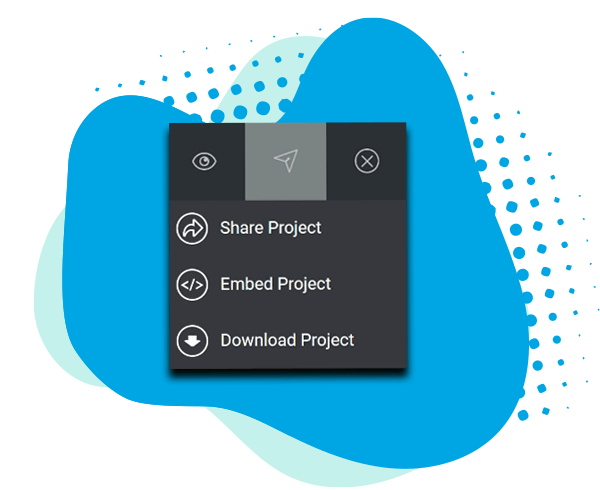 What kind of microlearning will you create in LesLinq?
Convince yourself of the benefits of LesLinq and get started now.