Digital Learning with a Smile
Training employees is crucial. It enhances your competitive advantage, stimulates growth, ensures compliance with regulations, all while reducing risks. But let's be honest, employees have short attention spans, and much training material is dull…
LesLinq is here to change that. No more hassle with complicated login procedures, unnecessary apps, or forgotten passwords. Our goal is to remove the obstacles that deter people from e-learning. With LesLinq, we create visually appealing, interactive e-learnings that you follow with a smile. And the best part? They're effortlessly distributed via SMS and email!
Webinar Date
Donderdag, November 16th: 10:00 am – 11:00 AM CET. The webinar will be given by Christiaan Hof.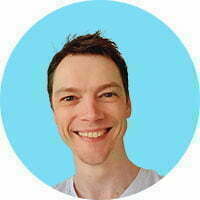 Christiaan Hof
Business Development
"I'm excited to tell you more about the power of digital learning without logins, apps, or passwords. See you at the webinar!"
At the webinar we'll show you how LesLinq:
✨ Makes learning accessible and fun;
📱 Delivers training directly to mobile devices via SMS and email;
📊 Measures performance and enables improvements without fuss;
🚀 Elevates e-learning to a new level.
At LesLinq we're committed to giving you a tool that's always improving — so you have more ways to create incredible eLearning experiences. Stay up to date on how to use LesLinq as your tool to create sparkling content for eLearning.
Unable to attend or prefer a personal virtual tour? Schedule a complimentary 1-on-1 session with Christiaan.