New Interactive Sets
Recently we added 14 new Interactive Sets. An Interactive Set allows you to save animated content and to re-use it. They are the solution for quickly creating eLearning bites.
During the webinar our Content Creation Specialist Chris Hof will show you the Interactive Sets. He'll explain how to integrate them in your project and how easy it has become to create and distribute eLearning bites.
Date
13 December: 10:00 – 10:30
Unable to attend or would you prefer a personal virtual tour? Plan a free session with Chris.
At the webinar we'll show you:
how you can use the Interactive Sets
how to create eLearning bites faster than ever before
how to re-use your animated content
how to distribute your eLearning bites and make them accessible anytime, anywhere, on any device
and more!
At LesLinq we're committed to giving you a tool that's always improving — so you have more ways to create incredible eLearning experiences. Stay up to date on how to use LesLinq as your tool to create sparkling content for eLearning.
The webinar will be given by Chris Hof, Content Creation Specialist of LesLinq.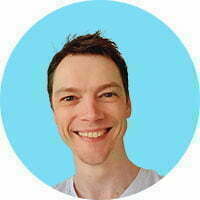 Chris Hof
Content Creation Specialist
"I'd love to tell you more about LesLinq during the webinar. Nice to see you there!"