In recent weeks, our development team has devoted itself with great enthusiasm to adding new functionalities to LesLinq. This time we mainly focused on adding images.
New in LesLinq
Import Adobe Illustrator files
It is now possible to import Adobe Illustrator (.ai) files into LesLinq. This works just like importing other images. Drag the Image icon onto your canvas or double click on it. Then click on 'Upload AI file'. Select the file you want to upload and the image will be added to your canvas. A great feature that offers even more flexibility in your design!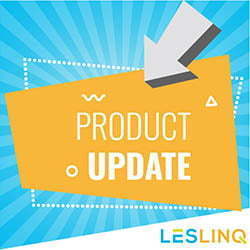 Easily upload multiple images at once
In our previous update we already told you about adding images via the ctrl-c / ctrl-v function. From now on it is possible to upload multiple images at once. This works simply. Click on the Image icon, then on 'Upload Images'. Now drag the desired images to the window. With this new function you can start creating interactive teaching materials even faster.
Questions about these features?
Specific wishes for our development team? Contact Chris Hof by e-mail or call 0618 134501. Get started right away? Click here to login to LesLinq.