LesLinq keeps getting better. We have added a few nice new functionalities in the past few weeks and we are far from done! Read more below.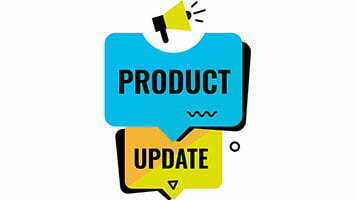 Linking accounts together via the Corporate account
It is increasingly common for a company to have multiple users with their own account in LesLinq. With the new 'Corporate Account' function it is possible to link these accounts together.
The corporate account provides insight into:
– total number of projects of all users linked to the corporate account
– total number of MBs of data storage in use
– total number of projects created monthly by all users
– total number of downloads per month from all users
The corporate account is free and available on request.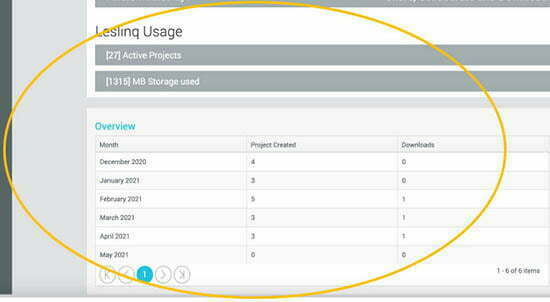 Multiple video uploads
It is now possible to upload multiple videos at the same time. This can be done both from the project canvas and from 'My Library'. After uploading, the videos will be converted automatically. Note: Depending on the file size, it can sometimes take a while before all videos are visible in the canvas. Are your videos larger than 30MB? Then it is more convenient to upload them via YouTube.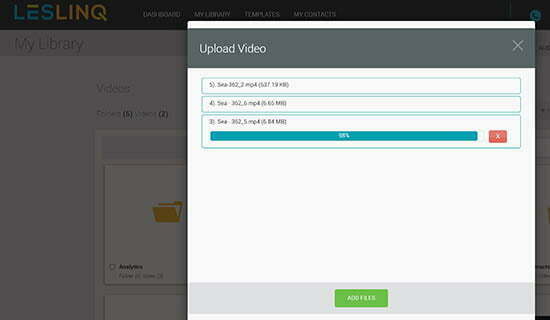 Masterclass latest interactive video functionalities. Apply now!
On Thursday 17 June at 10:00 pm we are organizing another interesting online masterclass. This time we pay attention to the latest video functionalities that will go live soon. This allows you to cut individual fragments from a video and use them separately. You can also set a predefined action to be performed at a certain moment in the video. Definitely worth taking part. Participation in the online masterclass is free. Interested? Register here.