The LesLinq microlearning platform offers various ways to share e-learning and microlearning content, including through email, SMS, or (private) QR codes.
To distribute your project via QR code you do the following:
When you're logged in, click on 'My Projects' in the top bar. Now select the project you want to distribute via QR code, click on the 3 dots and select 'Share'.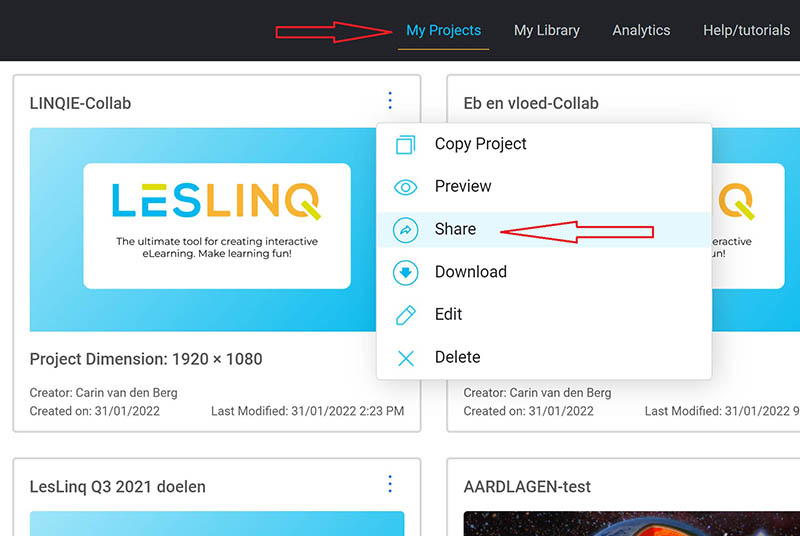 In the screen that follows, click on 'Distribute' in the top right corner. Now you see all distribution options. Click on QR. When using QR codes for distribution, you have two choices: public or private. If you opt for the public setting, your content becomes accessible to anyone who scans the QR code. On the other hand, the private setting restricts content access to authorized learners only. When a learner scans a private QR code, a screen pops up in which the user needs to enter 4 digits of his/her phone number in order to get access to the learning content.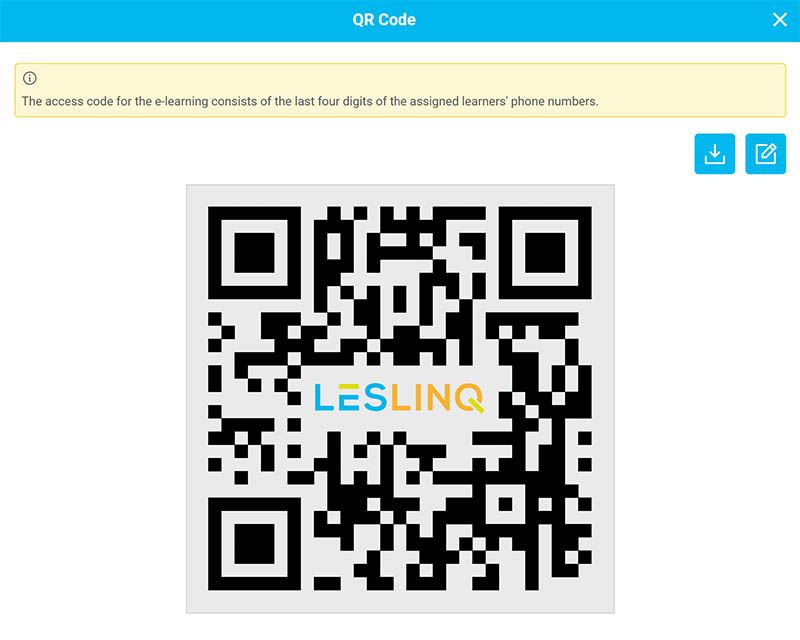 Video tutorial distribution via QR code
In this video, we'll demonstrate how to distribute LesLinq microlearning content via QR codes.