Dé microlearning oplossing die leren laagdrempelig en leuk maakt!
Aantrekkelijke microlearning oplossing voor mobiel. Maak sprankelende, geanimeerde microlearnings. Verstuur via SMS of e-mail. Monitor en analyseer de resultaten. LesLinq maakt leren leuk!
Geen login of installatie van een app nodig
Verspreiding via SMS of e-mail
Data vastleggen voor compliance
Op alle devices te gebruiken
100% vrijheid in lay-out
Maak sprankelende microlearnings
Test de kennis en voeg boeiende vragen toe
Geen login of installatie van een app nodig
Monitor en analyseer de resutaten in het LMS
Microlearning voor moeilijk bereikbare medewerkers makkelijk maken
ONTWERP EN MAAK
Professionele HTML5 content creation tool
Maak visueel aantrekkelijke microlearnings die kennis of vaardigheden kort en krachtig overbrengen. Dé oplossing voor een goede leerefficiëntie.
VRAGENMODULE
Voeg boeiende vragen toe om de kennis te testen
Test de kennis van de deelnemers door vragen en quizzen te maken en deze te integreren in de microlearning.
DISTRIBUTIE
Laat je medewerkers microlearnings doen, waar ze ook zijn
Stuur je microlearnings via SMS of e-mail naar de mobiele telefoon van je medewerkers. Ze hoeven hiervoor geen app te installeren. Zo kunnen ze altijd en overal leren, zelfs als ze onderweg zijn!
VOORBEELDEN
Bekijk enkele voorbeelden van projecten die in LesLinq zijn gemaakt.
De kracht van aantrekkelijke microlearning
Met LesLinq maak je eenvoudig pakkende microlearnings. Volledig in de look en feel van je organisatie. Ideaal voor onboardings, veiligheidstrainingen, soft skills en meer. Distribueer ze via SMS of e-mail. Installatie van een app is niet nodig.
Veiligheidsinstructies
Geef je werknemers op een laagdrempelige manier toegang tot  de belangrijkste kennis en vaardigheden die ze nodig hebben om hun werk veilig uit te voeren. 
Onboarding
Geef nieuwe medewerkers op een leuke manier duidelijke instructies over de organisatie of werkomgeving. Kort, krachtig en boeiend!
Interactieve video
Maak interactieve (YouTube) video's en bied uw publiek een dynamische ervaring die boeiend en relevant is.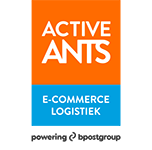 Is LesLinq geschikt voor jou? Laten we erachter komen!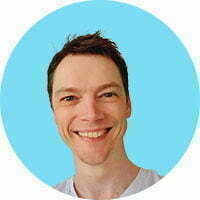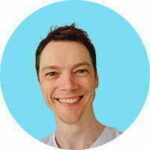 Hoi, ik ben Chris Hof. Ik geef je graag een vrijblijvende (online) rondleiding door LesLinq. Zonder enige verplichting. Laten we kijken naar je wensen op het gebied van microlearning en zien of LesLinq de juiste oplossing voor je is.
Stuur mij een voorbeeld!
Benieuwd hoe een LesLinq microlearning er in de praktijk uitziet? Ontvang een gratis voorbeeld en ervaar de kracht van distributie via e-mail en/of sms.